For three days the ancient streets of Nozzano Castello come back to life, between "reality and fantasy".
The ancient medieval village, whose construction is attributed, according to tradition, to Matilde di Canossa, is the ideal environment to resurrect the past: just pass through the only gateway to find yourself in another world and another time, in a fascinating natural theater that is the village itself.
The ancient stories are born and die like enchanted dreams in a suspended time that transports the viewer into a magical dimension, in which reality and fantasy merge...
For the days of the festival, in the streets of the village relives the color of the medieval market of ancient arts and games to admire and try and change the coin: Matildi, Matildini, Castrucci and Sercambi.
Jesters, musicians, illusionists, fakirs, waders, fireworks are given the turn shows in the site of li Giullari and from 19:00, in the Taberne you can taste food of Dante's time: sweets of the historical and local tradition. Wine of the hills of Lucca and toast with hippocrass that warms the body and comforts the heart.
From 20.30 to 24 performances of drums, musicians, jesters, minstrels, fire-eaters, waders and jugglers. In the fortress and tower of Matilde: life of a medieval military outpost with camp, weapons and exercises with arched swords, with the possibility for visitors to try, by the historical group Black Dragons. Then there are workshops for children and the possibility to taste food, sweets and wine in medieval taverns.
Sunday, September 1 at 18:00 tribute to Matilde di Canossa, Castruccio Castracani and Paolo Guinigi with a Grand Historical Parade animated by the historical group "The Castle", the musicians of the City of Lucca, the historical groups friends.
In the fortress and tower are placed the medieval military outposts with fighting and archery. The tower lights up to signal the arrival of the enemy to the city and everyone prepares for the defense...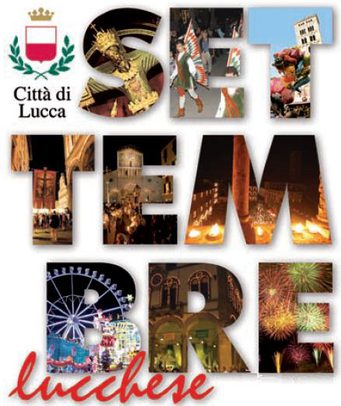 La manifestazione è inserita nel calendario Settembre Lucchese 2019.
When:
Friday, 30 August 2019

to

Sunday, 1 September 2019
Dates:
2019 august 30 / september 1
Ticket:
€ 5,00 - free for children under 6
Contacts:
Associazione Il Castello Rivive
Nozzano, Lucca.
www.ilcastellorivive.it
tel. +39 0583 548014 -340 3782478 - 329 9784563 - 328 5636515