The traditional September rides at the Luna Park in Piazzale Don Baroni "at the Tagliate", from 24 August until 29 September.
The events organized in the area open to the public on weekdays from 3:00 pm to 24:00 with a 1-hour break from 8:00 pm to 9:00 pm and on holidays from 10:00 am to 24:00 are different and marked in over a month.
24 August at 8:00 pm / 24:00 - Opening of the Luna Park. The evening program includes:
8:00 pm - Mascotte and Trucca Bimbi with the Girlesque Street Band.
8:00 pm / 8:30 pm - The first 300 people who will be presented at the entrance with a gift card for a discount of € 10.00 in vouchers of € 0.50 that can be spent on all attractions.
9:00 pm / 10:00 pm - 1 hour for Free on all attractions.
11:30 pm - Fireworks.
11 September at 3:00 pm / 24:00 - "Grandparents' Day". To the first 200 grandparents who present themselves at the entrance to the Luna Park, as a gift card discount of € 20,00 in vouchers of € 1,00 spendable on all attractions.
24 September at 2:30pm / 24:00 - "Special children's party". Passes will be distributed to associations for free access for disabled children to the traditional "rides" of September throughout the day. The boys will be guided by the discovery of the many attractions of the park.
At 2:30 pm an entertainment show will also be organized.
24, 25 and 26 September at 3:00 pm / 24:00 - "Students' Day". Three days dedicated to nursery, elementary and junior high school students: 20,000 free tickets will be distributed through the schools to allow students to enjoy a few hours of fun at the Luna Park.
29 September 3:00 pm / 24:00 - Grand finale. All the attractions of the Luna Park will be accessible to everyone at discounted prices.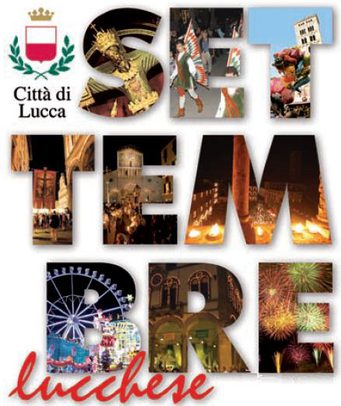 The event is included in the September Lucchese 2019 calendar.
When:
Saturday, 24 August 2019

to

Sunday, 29 September 2019
Address:
Via delle Tagliate - Lucca
Dates:
2019 August 24 / September 29