A mix of various genres and musical styles by the musicologist Renzo Cresti. They will alternate classical music, opera, progressive, improvisation, tango, with tributes to great Italian composers.
The 2019 edition of the "Questione di... Stili" review proposes internationally renowned artists such as Donella del Monaco (grandson of the great Mario), the not only tango voice quartet, composed of musicians from Calabria, the famous Russian saxophonist Dimitri Espinosa and the Arezzo pianist Franco Meoli.
9:00 pm Villa Bottini - Piano Nobile - Bereshit - La Cantata dell'Inizio (Bereshit - The Cantata of the Beginning).
Maria Bruno, voice
Dimitri Espinosa, sax
David Domilici, percussion
Franco Meoli, piano and arragiamenti
Piero Nissim, music.
Maria Bruno's new CD will also be presented with the collaboration of Paolo De Felice, Arduino Gottardo, Guido Masini and Piero Nissim.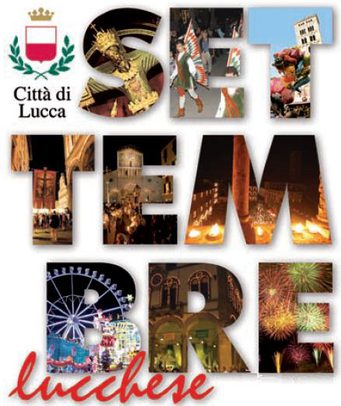 The event is included in the September Lucchese 2019 calendar.
When:
Thursday, 26 September 2019