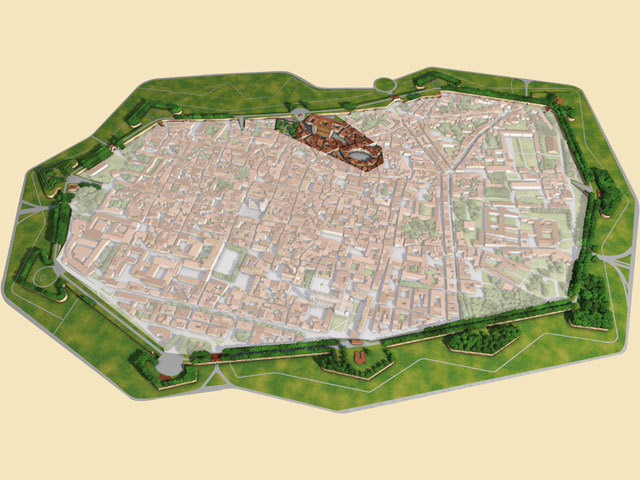 Piazza San Frediano is dominated by the facade and the mosaic of the thirteenth-century Basilica founded in the second half of the sixth century by Frediano, a Saint Irish Bishop.
Local tradition attributes to the "plumber saint" the miracle of the diversion of the river Serchio, whose floods threatened the city, as narrated in the Aspertino's frescoes that are kept inside.
From the Basilica you can reach Piazza Anfiteatro, designed in the nineteenth century by the architect Lorenzo Nottolini from Lucca, on the grounds of a Roman amphitheatre of the second century AD, and Via Fillungo, the most famous and lively street of the city, whose route follows part of the Cardo maximum of the Roman city.
On the back of the Basilica there is the Square of the Real Collegio, a prestigious building used in time also as university. From here, you climb on the walls, from where you can admire the hills of Lucca, as well as enjoy a breathtaking view of the Palazzo Pfanner and of its baroque garden.