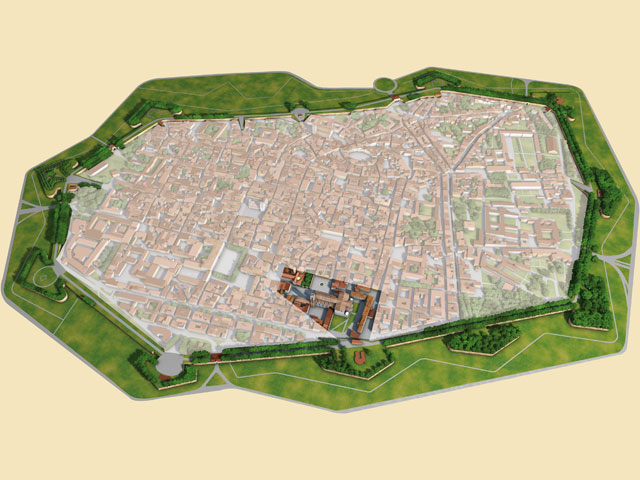 The Cathedral of San Martino, with its particular asymmetrical porch that makes it seem "lame", got its present appearance in the late twelfth century. It houses two artworks, symbols of the city: the sarcophagus of Ilaria del Carretto, a masterpiece by Jacopo della Quercia (15th century), and the crucifix known as the "Holy Face" (11th century), venerated since the Middle Ages by pilgrims directed to Rome through the Via Francigena.
The bell tower connects the Cathedral's facade to the thirteenth-century building that housed the Opera del Duomo. On the north side of the Cathedral there is Piazza Antelminelli and its neoclassical fountain designed by Lorenzo Nottolini, the end of the monumental aqueduct coming from the hills of Lucca, realised by Nottolini himself.
In the Cathedral Square there are also the Bernardi Palace and Garden, today called Micheletti, built in the second half of the sixteenth century on Ammannati's design. The church of Saints Giovanni and Reparata and the adjoining Baptistery are next to the palace. These were founded in the fourth century and were the bishop's residence until the eighth century.