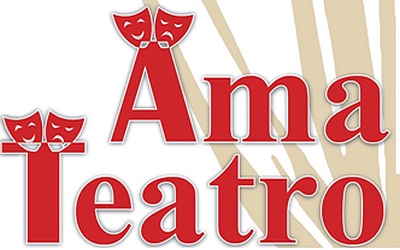 AmaTeatro is a longstanding and prestigious festival of the local amateur theater companies in Lucca realised thanks to the collaboration between the City of Lucca and the Nando Guarnieri Theater Association.
A quality program representing one of the most important cultural events in the city.
Scheduled on Saturday 8 January
9:00 pm - Idelfonso Nieri Theater | The artistic-cultural association Laboratorio Brunier presents C'era una volta la Vedova Allegra. Texts by Roberta Ceccotti. Directed by Matteo Micheli.
For information please call +39 388 8338259 or write to emiche43@gmail.com.
Dates
December 19, 2021 / January 23, 2022
Place
Idelfonso Nieri theater. P.zza del Popolo, 56 - Ponte a Moriano
Contacts
Associazione Teatrale Nando Guarnieri
Vicolo Buatino di Borgo Giannotti, 23 - Lucca
cell. +39 388 8338259 - emiche43@gmail.com