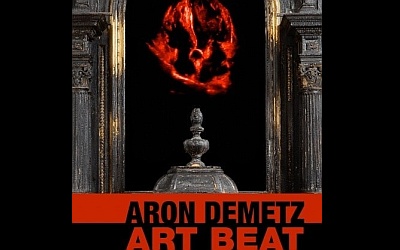 Art Beat. The exhibition of the South Tyrolean artist Aron Demetz opens on Friday 11 June in the San Cristoforo church in via Fillungo. The sculptor is present at the vernissage at 5:30 pm to inaugurate an installation and seven sculptures on display. The exhibition can be visited for free until July 11.
The exhibition was designed specifically for the location of the church, a jewel of Romanesque art, with an exhibition path on the architectural and ritual dimension of the religious building. The exhibition, promoted by the cultural association quattro coronati and curated by Mauro Daniele Lucchesi and Alessandro Romanini, is focused on a multimedia installation of monumental dimensions, a charred wooden altar, "powered" by a video that reproduces a beating heart that spreads its pulse amplified in the spaces of the church.
The installation, integrated with seven other sculptures made with various materials and in various sizes, marks an exhibition path which, in line with the poetics that made Demetz an international reknowned artist, intends to promote reflection in the visitor that goes beyond mere contemplation.
Dates
June 11 / July 11, 2021
Start / End Time
11:00 am / 1:00 pm - 4:00 pm / 8:00 pm (tue. / sun.)
Place
San Cristoforo church. Via Fillungo - Lucca