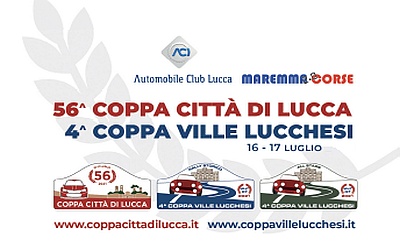 One of the longest running rallies on the regional and national scene and also one of the most appreciated, the Città di Lucca Cup reaches its 56th edition.
Many crews, a great quality of cars and drivers on a track inspired by the past that runs through the plain of Lucca and the hills with various special stages.
The tradition of the Lucca rally, sponsored by the provincial ACI club, presents great performances every time, high-level performances often by well-known drivers and with quality cars. Even the 2021 edition will not be an ecception, offering an excellent plateau of subscriptions, for a definitely "hot" challenge.
Competition closed to the public.