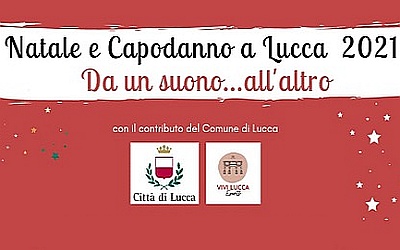 "Da un suono… all'altro". Natale e Capodanno a Lucca e Dintorni - From one sound ... to another. Christmas and New Year's Eve in Lucca and Surroundings is the rich program of music events organised by the Brunier Laboratory association.
From 18 December 2021 to 6 January 2022 in the center of Lucca and in the surrounding areas, many initiatives, concerts, exhibitions, cultural meetings, music performances will cheer up the atmosphere the Christmas holidays.Throughout the festival period in the Auditorium of the Pia Casa an exhibition of paintings by artists from Lucca including Cinzia Coronese, Michele Lovi, Jitka Plchova, and small Christmas artifacts curated by Anna Maria Domicelli and Franco Nieri will be on display.
Scheduled on Wednesday 8 December
5:00 pm - Teatro Opere Parrocchiali Giovanni XXIII di San Cassiano a Vico | Tra Sacro e Profano. Between Sacred and Profane. Charity concert. Sacred Marian songs, Opera and Operetta arias. In collaboration with the ANSPI association from San Cassiano.
For information and reservations please call +39 339 5924955.
Dates
December 8, 2021 / January 6, 2022
Place
Parish church of San Cassiano a Vico. Via San Cassiano a Vico - Lucca
Ticket
Admission with free offer