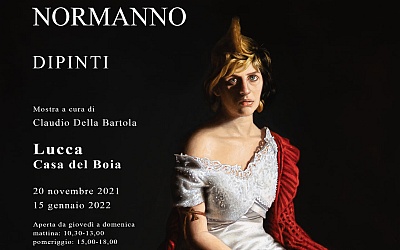 Personal exhibition by Rocco Normanno curated by the art critic Claudio Della Bartola.
Undisputed master of portraiture and of unprecedented tranches de vie with realistic and dreamy atmospheres, Rocco Normanno speaks to the observers with his works, drawn from myth, from religion, from social life, from a present relating to the past and our roots.
Born in Puglia, the artist moved to Tuscany, where his his paintings full of light preserved his origins combining art and poetry. The works are full of meticulous details, unique for the refinement of the contents, for the lightness that blend with the canvases and colors.
The exibith will be open from 20 November 2021 to 15 January 2022 at Palazzo Guinigi.
For information please call +39 392 9747903.
Dates
November 20, 2021 / January 15, 2022
Start / End Time
10:30 am / 1:00 pm - 3:00 pm / 6:00 (thu. / sun.). Closed on mon. / wed.
Place
Palazzo Guinigi. Via Sant'Andrea - Lucca