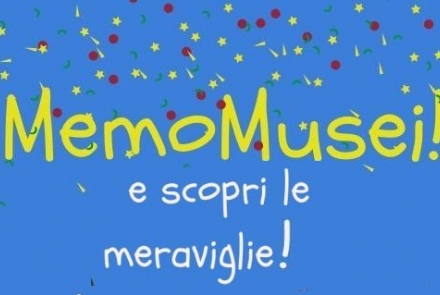 Have fun while learning about local culture. MemoMusei and is an online game created by the Territorial Museum System of the province of Lucca.
A mosaic of covered tiles that you have to unveil, two at a time, and try to find two identical images to gradually combine until you discover them all, an invitation to visit the wonderful collections of the museums belonging to the provicial museum system.
Material from all the museums part of the museum system were chosen for the images of the game.

You can play alone or in company and climb the rankings of the best scores to win, at the end of 2022, the gifts that represent the two mascots of the museum system, Gaia and Felice.

The game is very simple and within everyone's reach: just connect to memomusei.museiprovincialucca.it from any computer or mobile phone, follow the instructions and play.

Enjoy the game and the visit to our museums!