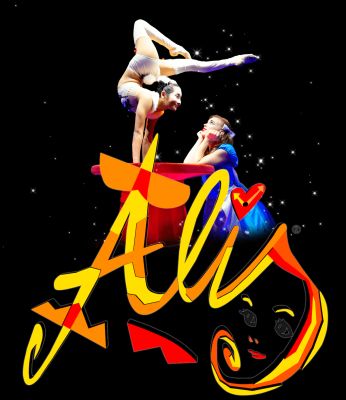 A new cast with formidable artists from the Cirque de Soleil and Modern Circus, selected from the best in the world for the New ALIS show. Lots of new elements and artists and incredible numbers both on the ground and in the air will be presented.
A unique show, Alis Le Cirque World's Top Performers introduces you to a unique cast, because it includes only the best artists of the Nouveau Cirque representing contemporary circus excellence: acrobats, jugglers, acrobats and musicians, awarded with prestigious prizes in the most important festivals, TV Talent and events around the world, including the International Circus Festival of Monte-Carlo, the Festival Mondial du Cirque de Demain in Paris, The Champions of America's Got Talent, up to Guinness World Records.
An exciting journey through human values, because it is inspired by the dreamy and surreal atmospheres of 19th century fantasy literature and, in particular, Alice in Wonderland.  An unmissable date for an audience of all ages for 2 hours of uninterrupted show without animals.
Dates
19 / 21 November, 2021
Start / End Time
5:30 pm - 9:00 pm
Place
Palatagliate. Via delle Tagliate II', 1 - Lucca
Ticket
€ 28,75. Ticket reductions available.