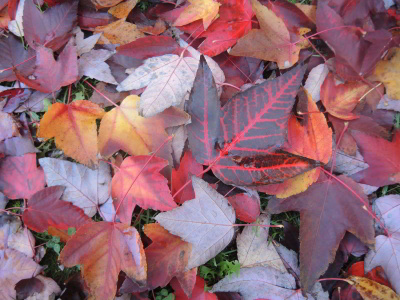 The autumn season offers rays of light and magnificent colors, edible and poisonous fruit of many different aspects. Many trees and shrubs are tinted in golden yellow, in the thousand shades of red, in contrast to the severe aspect of evergreen plants.
Autumn guided tours are organised in collaboration with the A.Di.P.A. association on the last day of the Garden's opening before winter comes.
In the program on Sunday 1st of November
11:00 am - Entrance at the Descent of Baluardo San Regolo. Botanical Garden of Lucca | Guided tours on the autumn theme in the Garden to promote knowledge and the approach to the Botanical Garden of Lucca.
The duration of the visit is approximately of 1 hour. In case of bad weather the event will be canceled.
The cost of the service is intended per person. For more information on discounts and free tickets, please visit the dedicated page.
Tickets must be booked by 5.00 pm on Saturday 31 October, by calling +39 0583 950596, or by e-mail by writing an email to biglietteria@ortobotanicodilucca.it. Groups of max 15 people.
Start / End Time
11:00 am / 12:00 pm
Place
Botanical garden of Lucca. Via del Giardino Botanico, 14 - Lucca
Ticket
Ticket (€ 3,00) + guided visit (€ 4,00)