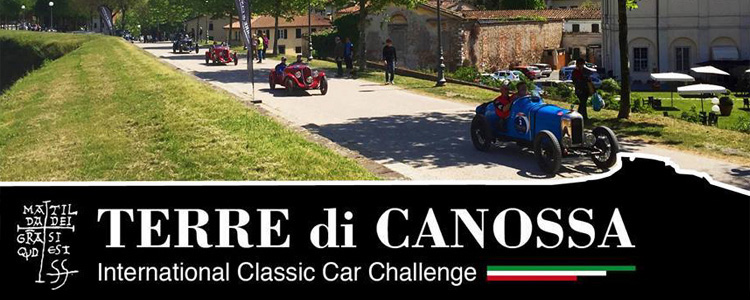 11th edition of the GP Terre di Canossa, an exciting food and wine journey through the traditional recipes and creativity of the best starred chefs, with exclusive evenings in unique locations such as the historic center and the Walls of Lucca and Forte dei Marmi on the Versilia coast, which will see the crews pass by and stop in the historic center and the seafront.
A challenging international classic regularity race, with 60 time trials and 3 average trials, along a 600 km route for historic cars from 1919 to 1976, with a special ranking dedicated to pre-war cars, the "Pre-War Cup", Maserati and Ferrari until 1990, Maserati and Ferrari from 1991, admitted to the rear of the event, with a special "modern car" ranking.
The crews, coming from Forte dei Marmi, will pass through Lucca on Saturday 17th April.
9:00 a.m. - the crews depart from Forte dei Marmi for the second stage towards Massa and Carrara, the Passo del Vestito, the Garfagnana, Lucca and Monte Serra.
10:00 a.m. / 12:00 p.m. passage and parade of cars along the streets of the center of Lucca, parade in Piazza Anfiteatro, stamp at the church of San Michele, stop on the city walls with coffee-break of the participants in the race at the San Colombano and subsequent parade on the walls.
Start / End Time
10:00 / 12:00
Place
Old town center/walls Lucca