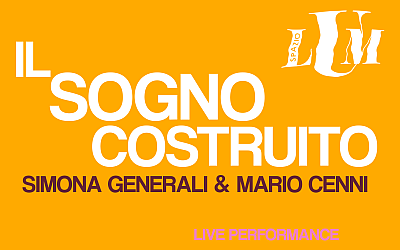 2nd edition of the Independent Youth Theater Festival, an underground theater production staged in the beautiful location of the Real Collegio.
An exciting program that brings to stage theater performances by actors and directors known and appreciated by the citizens, with particular attention to independent experimental and disruptive projects.
Scheduled on Friday 29 April
8:30 pm - Il sogno costruito. Contemporary narrative theater show by the Dryas Teatro Natura association, written by Rosita Biagini and interpreted by Simona Generali & Mario Cenni.
The story of the first crossing of the North Atlantic on a sailing boat carried out by three Italians, aboard a small self-built boat. From Bagni di Lucca to Viareggio, up to America and back, a great undertaking carried out on the wings of desire. On 2 June 1954 Vincenzo, Franco Rocchi and Sergio Caramelli set sail from the Viareggio pier and on 29 October of the same year they landed in Brazil, continuing to travel for two years to New York.
LUM card required, to be subscribed also on site before the show. For info and reservations: tel. +39 328 0628802.
Dates
April 29 / July 7, 2022
Place
Real Collegio. Via della Cavallerizza - Lucca