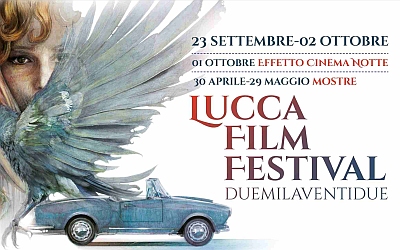 Lucca Film Festival and Europa Cinema is a film culture festival in a multidisciplinary dimension with a unique format making it different from other European festivals.
A daring and carefully selected program ranging from traditional to experimental films with screenings, exhibitions, conferences and concerts including experimental as well as mainstream cinema.
Every year the festival offers dozens of films and previews with live production of original, choral, scenographic and immersive events, accompanied by a rich program of exhibitions, competitions, master classes, themed guided tours, events for children, meetings with important Italian and International guests including two international competitions:
- International Short Film Competition.
- International Feature Film Competition. 12 films in national preview. The international jury in the past editions included celebrities from the world of cinema such as Cristi Puiu, Rutger Hauer, Philip Groening, Claudio Giovannesi, Daniele Ciprì, Massimo Gaudioso, Marco Cantini Parrini and many others.
Dates
September 23 / October 2, 2022