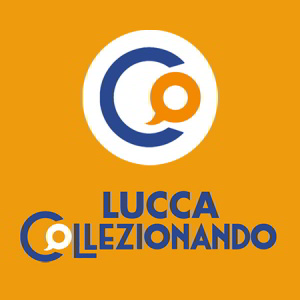 5th edition of Collezionando, the market exhibition dedicated to the world of comics and more, with guests, exhibitions, meetings and events, a true "must" for fans.
A weekend for enthusiasts and families, an opportunity to spend two days together and live a great experience. The original characteristics of the event have not changed, especially its "slow" and pleasant atmosphere, stimulating to share some time together, by interacting, developing  and above all deepen the visitors' interests and passions, meeting great artists and see how they work.
Of course, the central issue of comics is still in the focus, but there will be also 3D collectables, toy soldiers and figurines with numerous stands of exhibitors, publishers, specialist shops and associations. As usual there will be a large Artist Alley, where you can meet popular and nwecomer artists and buy the desired or commissioned drawing. Also the main communities dedicated to the world of comics will attend the event, real partners that will bring guests and contents to involve visitors and the main Communities (Diabolik Club, Papersera, Amys, Dylandogofili, DDog fanclub, ZTN, SCLS, Amici Zagoriani della Sardegna.
A special area will be set up for fans, where the authors will alternate to meet readers, dedicate prints, sign drawings or albums. And then a rich program of guests, exhibitions, meetings and activities will help to further enhance this lively spring festival.
The event is dedicated to collectors: thanks to them and their care for jealously preserved precious material (especially pre-war and post-war material), series, characters, authors to avoid their memory to get lost; the oldest collectors leave, since their material is mostly dispersed, thrown away or sold, and the same happens for the so-called amateur publishers, with their reprints that have introduced us to unexplored horizons.
Start / End Time
9:00 am / 7:00 pm (sat.) - 9:00 am / 6:00 pm (sun.)
Place
Polo Fiere. Via della Chiesa XXXII, Traversa I, 237 - Lucca
Ticket
€ 5,00 / € 10,00. Subscriptions and reductions provided.