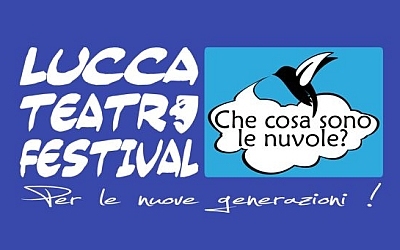 7th summer edition of the Lucca Teatro Festival - "Cosa sono le nuvole?". A series of theater performances in the area of Lucca and within the Real Collegio Estate festival. From Contemporary to Classic, from Narrative to Social, to Street and Figure Theater with selected shows of the most important Italian children's theater companies.
A program not only for children but also for adults. An opportunity for a young audience to analyze several aspects, doubts and curiosities of the performances, discover the secrets and the background of a fascinating and generally "unknown" profession. Reservation required.
In the program Wednesday 8 September
9.00 pm - S. Caterina cloister. Real Collegio | Chi aiuta Pierino? Ironic reinterpretation of the music fairytale "Pierino e il lupo". National première.
The event is included in the Settembre lucchese 2021 program.
Dates
July 6 / September 8, 2021
Place
Chiostro di S. Caterina, Real Collegio. Via della Cavallerizza - Lucca