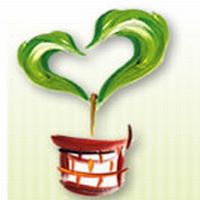 Murabilia, exhibition of quality gardening market, is one of the most important Italian events dedicated to flowers, plants and gardening. Every year in the first weekend of September the city walls of Lucca on the bastions of San Regolo, La Libertà, in the Botanical Garden and in the basement of the walls host about 250 Italian and foreign specialized nurseryman exhibitors with an offer that ranges in all sectors of the plant world with particular or newly introduced plants, old and new cultivars, equipment and furnishings.
At Murabilia, enthusiasts and professionals from the sector meet with the big names in international gardening, offering visitors a remarkable cultural, botanical and horticultural programme, with themed exhibitions, conferences, new publications and workshops open to all.
An opportunity to get to know the Walls of Lucca in a particularly suggestive period of the year.
Murabilia XX edition - North America and its immensity. Among the novelties of the edition the Green Communication award and the literary competition which has as its theme the sunflower, one of the symbolic plants of North America, now spread all over the world and image of joy and sunshine.
The event will be open Friday 3 September: 12:00 / 19:30 and Saturday 4 and Sunday 5 September: 9:30 / 19:30.
The complete program of the three days will be available on the website www.murabilia.com.

Dates
September 3 / 5, 2021
Start / End Time
10:00 / 19:00
Place
Urban walls, bastions of San Regolo / Libertà and Botanical Garden