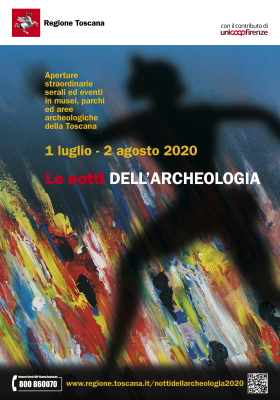 From 1 July to 2 August Le notti dell'Archeologia - The Nights of Archeology are a much appreciated event with extraordinary evening and late night openings in museums, archaeological areas and parks in Tuscany.
The event offers a promotion of our most ancient past, but it is also a sign of recovery of cultural life. The rich program includes events throughout the region.
In the program on Wednesday July 15
6:00 pm / 7:00 pm -  Live Streaming on YT in italian | La mummia di san Davino Armeno. (The mummy of San Davino Armeno). Documentary on the studies carried out by the professor of the paleopathology division of the University of Pisa Andrea Fornaciari. The history of the find placed under the main altar of the Basilica of San Michele in Foro in Lucca is introduced by the director of the museum of pathological anatomy Valentina Giuffra, Antonio Fornaciari speaks about the studies.
Dates
July 1 / August 2, 2020
Start / End Time
18:00 / 19:00