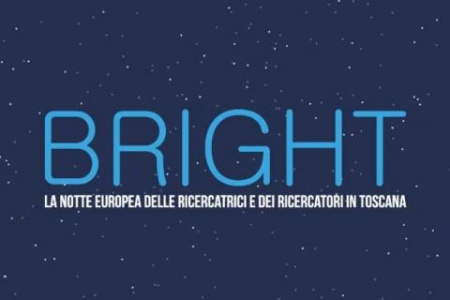 The appointment with the European Night of Research is back. An initiative promoted by the European Commission since 2005, held every year simultaneously in hundreds of cities throughout Europe, to create opportunities for researchers and citizens to meet and to spread scientific culture and knowledge of research professions.
Usually the event takes place every year on the last Friday of September, but this year, due to the health emergency, it was postponed to November 23 to 29.
In Tuscany, in particular, it takes place on November 27 and is called Bright-Night, which combines the acronym "Brilliant Researchers Impact on Growth Health and Trust in research" (Talented researchers have an impact on growth, health and trust in research) with the word night. A "Bright Night" thanks to the results of research and the passion of the researchers.
The themes at the center of the event include practically all fields of science and culture, but in particular social and environmental sustainability in reference to the United Nations 2030 Agenda and the 20th anniversary of the European Charter of Rights.
The IMT School presents a rich program of initiatives with researchers presenting their activities entirely online in a popular way. The program is available on the web site.
Dates
November 23 / 29, 2020