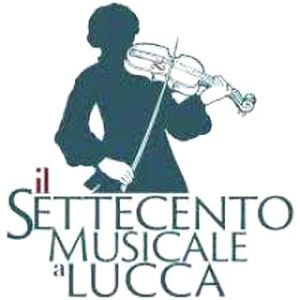 "Il Settecento Musicale a Lucca", is a project dedicated to a complex and articulated musical century that has been fully expressed in Lucca.
An important and challenging program, with 7 events, and will see the performance of valuable musicians who have also established themselves internationally.
Also this year will be enhanced young artists and will be proposed music no longer played, such as the musical journey through the music of Giuseppe Maria Carretti, Bolognese, and
of his pupils Giacomo Puccini Senior and his son Antonio.
Saturday 24 October
21:00 - Church of Santa Maria dei Servi | Baroque dances between the Sun King and the 21st century.
Jean Baptiste Lully - Suite at Le Bourgeois Gentilhomme
Philippe Rameau - Suite at Les Indes Galantes
Massimo Coco - Capriccio misolidio
Efrain Amaya - Yara's Dreams
Luigi Boccherini - Fandango from quartet G448 (arr. G.Griglio).
Massimo Coco, first violin
"Animando" Ensemble Orchestra conducted by M° Gianmaria Griglio.
Reservations required by writing to comunicazione@animandolucca.it.
The complete programme of concerts on the official website of the event 700musicalelucca.com and www.animandolucca.it . Poster available (jpg format).
Place
Santa Maria dei Servi church. Piazza dei Servi, 12 - Lucca