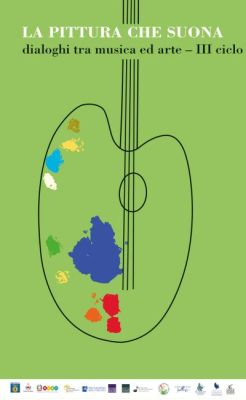 3rd cycle of La Pittura che Suona, dialogues between music and art in various periods to give sound to the pictorial image.
The encounters are inspired by paintings representing musical instruments, playing them live. A luthier will describe their construction and explain how they work technically.
It will be recreated in an evocative but also philological way, the sound background that the analyzed painting or fresco wants to tell also through the execution of contextual pieces.
The meetings in the form of interview-interview with practical explanations, projections and musical performances, are animated by art historians, musicians, musicologists, luthiers, who analyze the images chosen in a simple and informative way, making the history of art, the history of music, the history of instruments, organology and performance practice to give shape and sound to the constitutive, technical and functional elements that intertwine within the work of art.
On the program today:
Saturday, November 28th
3:30pm - Streaming online | Musical instruments in medieval art - II Part. By Stefano Albarello.
Dates
7 december 2019 /28 november 2020