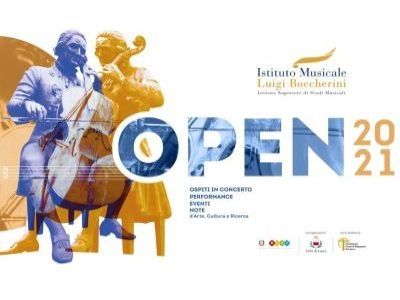 Concerts, performances, art notes in concerts and events with special guests. A program including concerts, masterclasses, conferences and seminars, will characterize the rich billboard of the Boccherini OPEN 2021 music season.
In the program on Sunday 18 April
6:00 pm / 7:30 pm - YT / channel.ISSM Boccherini | OPEN - Ospiti in concerto. Alberto Bologni, violin; Remo Pieri, clarinet; Fabrizio Giovannelli, piano.
Music by Wagner, Verdi, Ponchielli, Milhaud, Bártok.
The complete program of the festival is available on the website www.boccherini.it. Poster OPEN April (.jpg)
Dates
april / december 2021
Start / End Time
6:00 pm / 7:30 pm