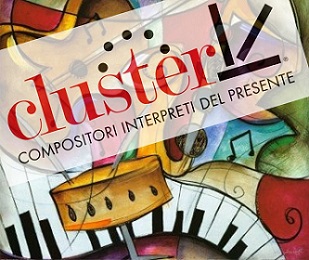 New and brand new compositions. The latest edition of the Puccini Chamber Opera festival dedicated to contemporary operas presents selected artists during the Puccini International Opera Composition Course.
The appointment with contemporary opera is renewed with four afternoon events at the San Girolamo theater to discover the recent developments of musical creativity applied to the most Italian and international musical genres: opera. On May 8 and 15, June 12 and 19 - in addition to a special concert in occasion of the Lucca Classica Music Festival, scheduled for July 31 at 5.00 pm at the Suffragio Auditorium.
On 22, 29 May and 5 June, still at 5:00 pm, the Festival moves to the Auditorium of the Banca del Monte di Lucca Foundation for three meetings with famous composers who will illustrate the situation of operas in the world.
Scheduled for Saturday, May 15
5:00 pm - San Girolamo Theater. Via San Girolamo | Opera Racconto.
Vicolo della Felicità (world premiere). Chamber opera for baritone, cello, piano and video. Francesco Cipriano, music.
Émilie & Voltaire (world premiere). A filmed opera. Nicholas Gentile, music and direction.
Redención (world premiere). Fiction about forgiving, inspired by a real event for soprano, baritone and ensemble. Johanny Navarro, music.
In case of restrictions due to COVID-19, live streaming on the following channels: FB / Ema Vinci Records e YT / channel/Ema Vinci Records.
Dates
May 8 / July 31, 2021
Start / End Time
5:00 pm / 7:00 pm
Place
San Girolamo theatre, Via San Girolamo - Lucca