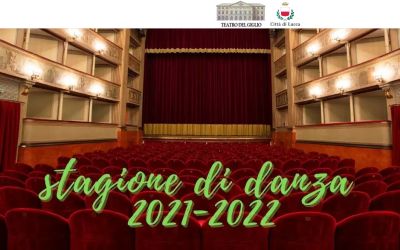 The Teatro del Giglio, artistic and cultural reference of Lucca, and Theatre of Tradition, offers every year a rich program of Operas, Prose and Ballet.
In the ballet billboard four titles, from classical to contemporary.
Scheduled today April 13 for the Ballet season:
21:00 - Alice in Wonderland. The Circus-Theatre Elysium of Kiev, which welcomes interpreters, producers and directors of international level, bringing on stage a sophisticated and elegant theatrical show, based on the legendary story of Lewis Carroll, able to tell the dreamy intertwining multiple disciplines: acrobatic gymnastics, acting and dance.
The artistic project Alice in Wonderland was born from the inspiration of Oleg Apelfed and carried out with the contribution of Maria Remneva, director of the National Circus of Ukraine.
Per info: tel. 0583 465320 - biglietteria@teatrodelgiglio.it 
Preselling on www.ticketone.it / teatrodelgiglio
Dates
10 december 2021/ 22 april 2022
Place
Teatro del Giglio. Piazza del Giglio, 13/15 - Lucca