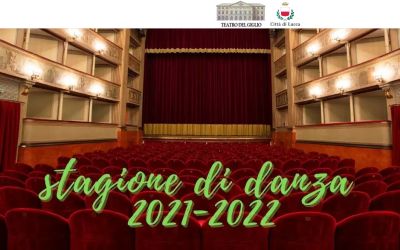 The Giglio theatre, artistic and cultural reference point in Lucca, considered a traditional theatre, offers every year a rich opera programme, which opens the theatre season, but also prose and dance with four performances, from a classical to a contemporary repertoire.
Scheduled on 29 march for the dance season
9 pm - Il lago dei cigni (Swan Lake): music by Pyotr Ilyich Tchaikovsky, choreography by Marius Petipa and Lev Ivanov. The most popular of classical ballets, presented at the Giglio by the Yacobson Ballet of St. Petersburg, founded in 1969 by one of the most famous choreographers of the 20th century, Leonid Yacobson.
To date, the Company has performed in many countries around the world, and has received numerous important awards in Russia. The current director of the company, Andrian Fadeev, made a career as a principal dancer at the Mariinsky Theatre in St. Petersburg.
Presale: www.ticketone.it Giglio theater ticket office: tel. +39 0583 465320
Dates
10 december 2021 / 29 march 2022
Place
Teatro del Giglio. Piazza del Giglio, 13/15 - Lucca