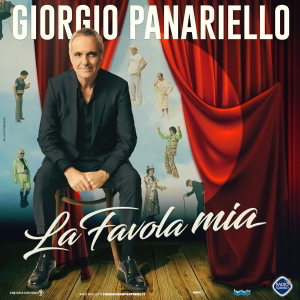 After the success in all over Italy with a tour over 2 years together with his longtime friends Carlo Conti and Leonardo Pieraccioni, Giorgio Panariello is back with his new show "La Favola Mia".
To celebrate his 60th birthday and 20 years of his career from the huge success of "Torno sabato"! the artist chooses the stage with a new unmissable tour in various Italian theaters. The Tuscan comedian performs his unique one man show in the typical "Panariello" style.
Lots of laughter, a pinch of irreverence, current topics and the great classics of his repertoire are the ingredients of Panariello's new show retracing 20 years of theater, cinema and television in a new way.
Presale:
www.ticketone.it, Coop supermarkets with ticket service, MediaWorld shops. Teatro del Giglio ticket office: tel. +39 0583 465320.
Dates
January / April 2022
Start / End Time
9:00 pm / 11:00 pm
Place
Teatro del Giglio. Piazza del Giglio, 13/15 - Lucca