10 bulwarks arranged along 4 kilometers, an average height of 12 meters, 75 hectares of lawn with the red brick wall standing out.
The City Walls of Lucca, a defensive machine built between the mid 1500s and mid 1600s, is today a big park embracing the city.
A promenade, unique in the world, with an uninterrupted and constantly new view on the monuments, churches and palaces of the city.
From Baluardo Santa Maria, where the Caffè delle Mura has been based since 1840, proceeding to the left, you pass the castle above Porta San Pietro.
The Wall of Lucca has a place in the heart of its inhabitants. Every day at any time you will find people walking, do sunbathing or practising sports.
Throughout the year, various kinds of events, from concerts to gardening expos to sports and historical re-enactments animate the wall's stands and blazons. But the real event, finally, is the wall with its continuous changing of colors and scents.
In spring, lime trees, magnolias, horse chestnuts and lyriodendrons bloom and fresh the air with their heady scents and large, delicate colored flowers. In autumn, the irresistible foliage of red oaks, beeches and lyriodendrons offer a great panorama.
La cortina delle Mura dal baluardo di san Colombano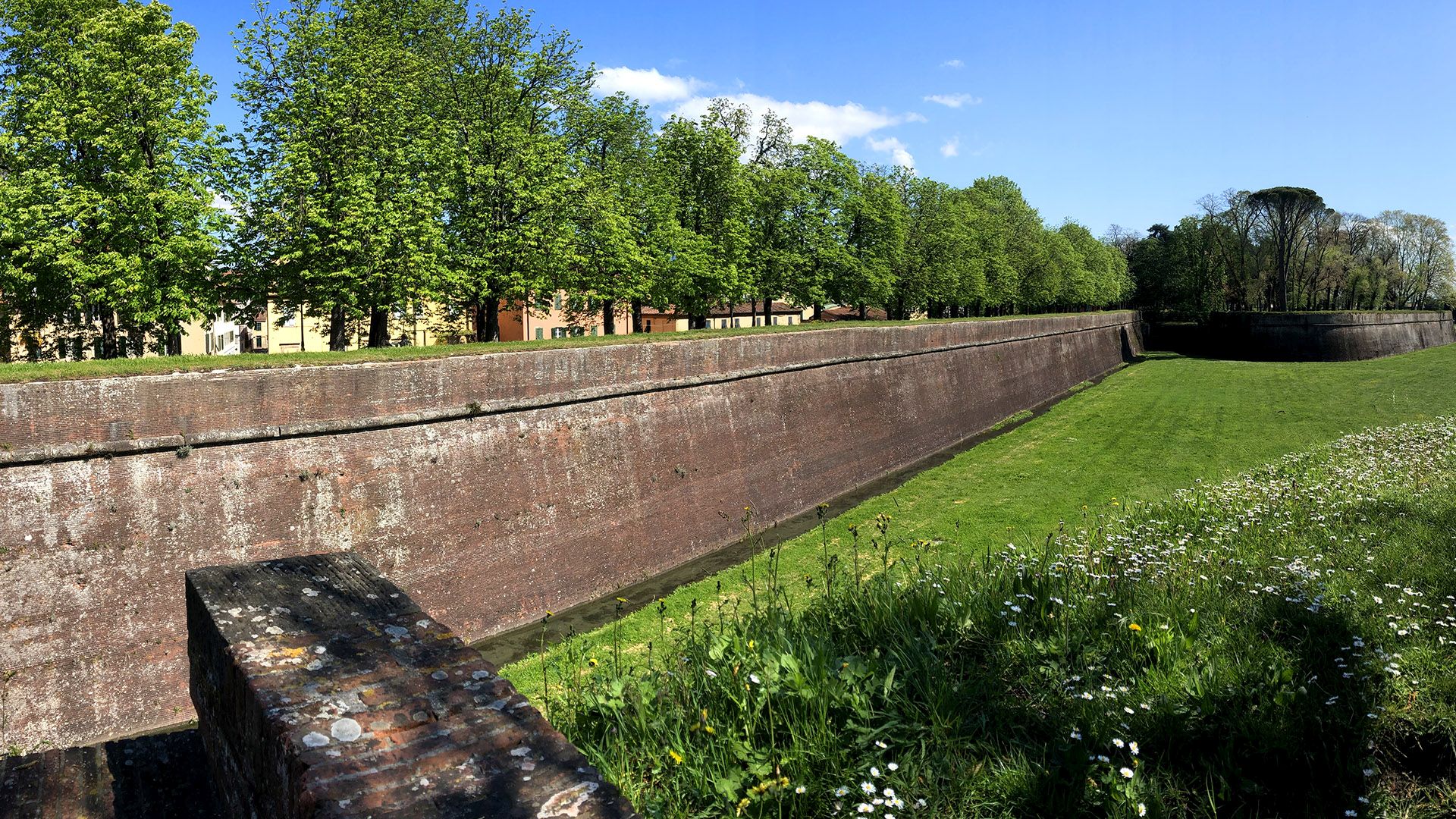 passeggiata delle Mura di Lucca dall'alto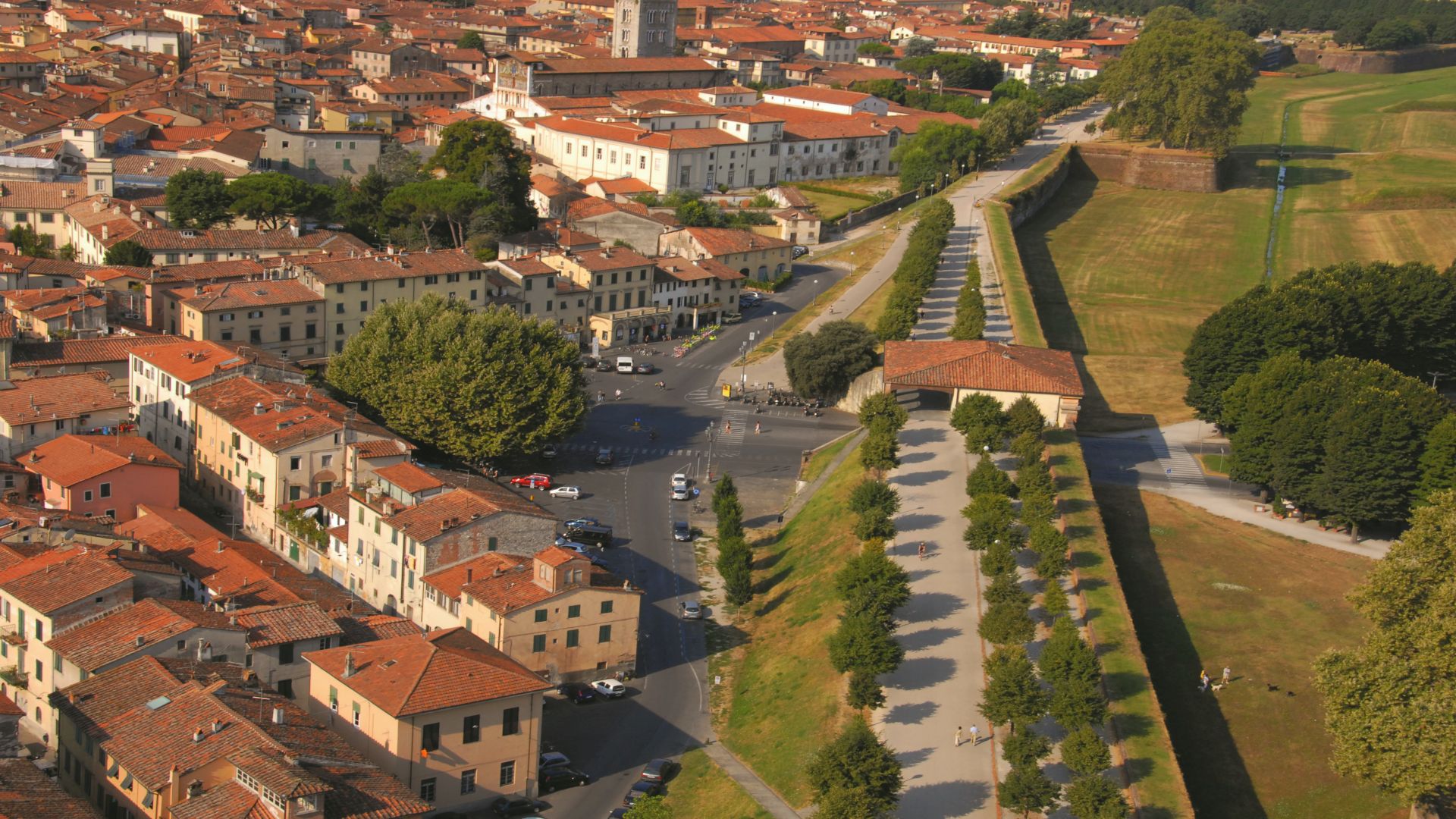 la cortina delle mura dalle cannoniere del baluardo san Colombano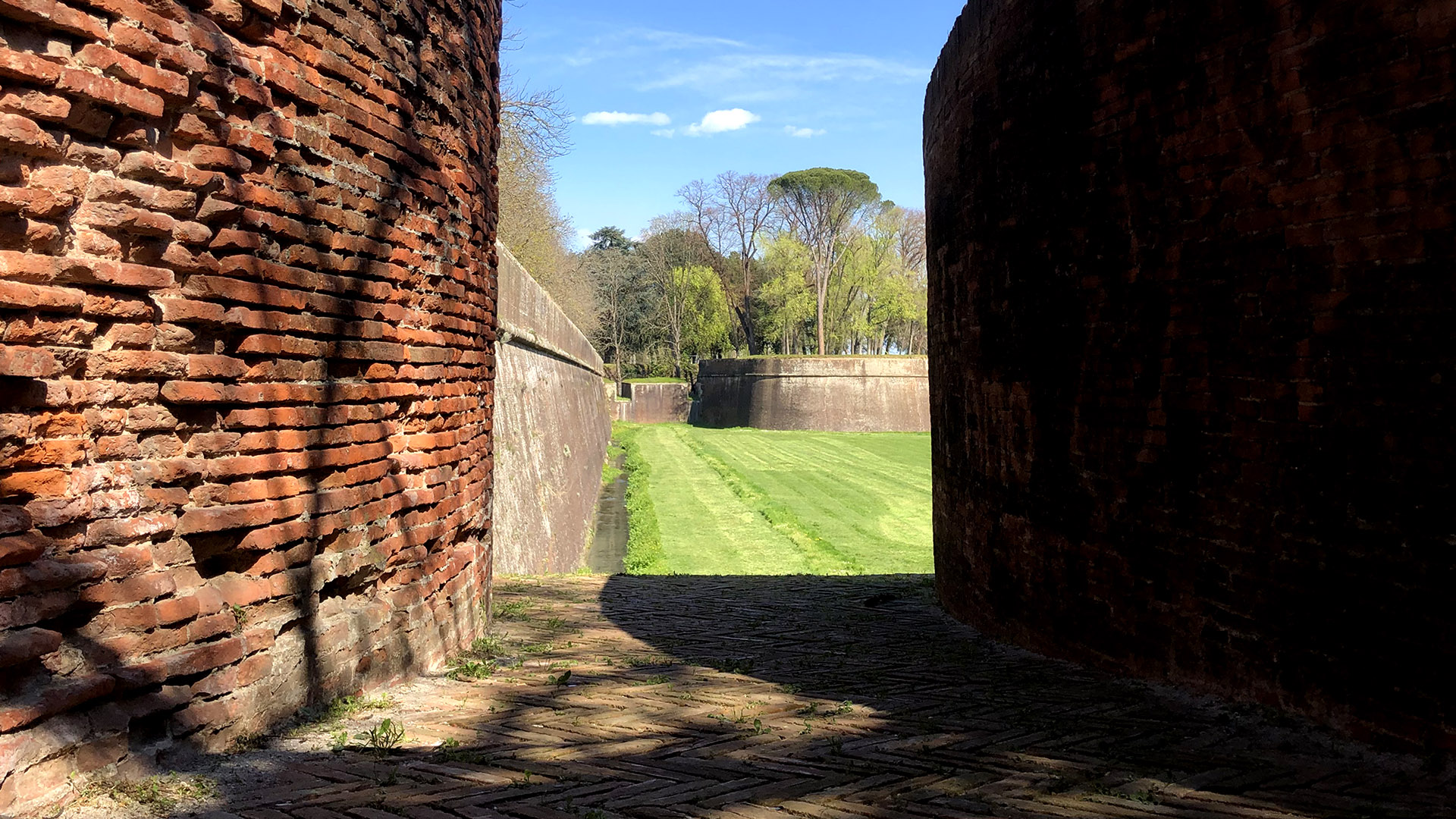 giochi di Bandiera al Francigena Entry Point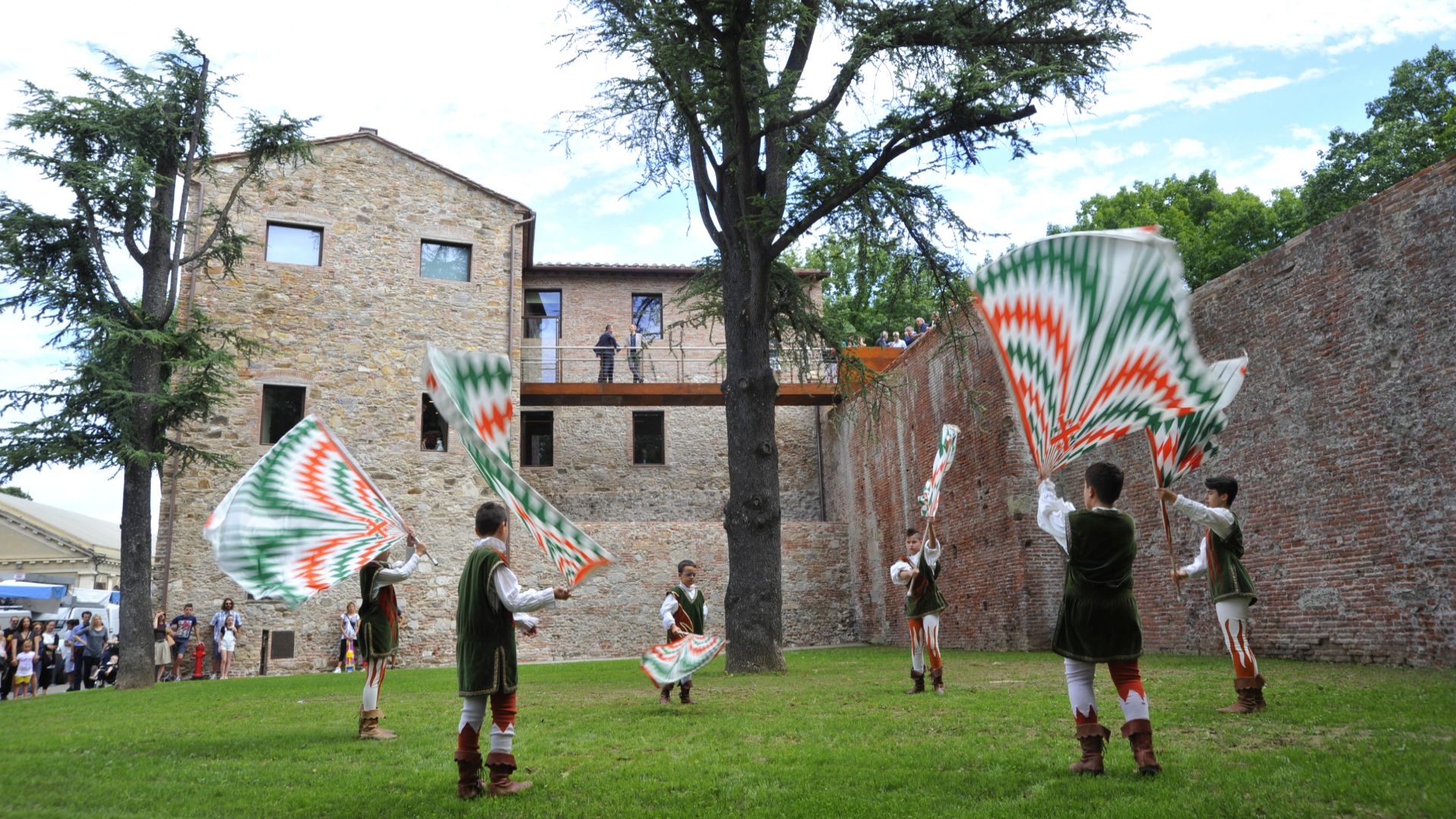 veduta dall'alto del lato ovest delle mura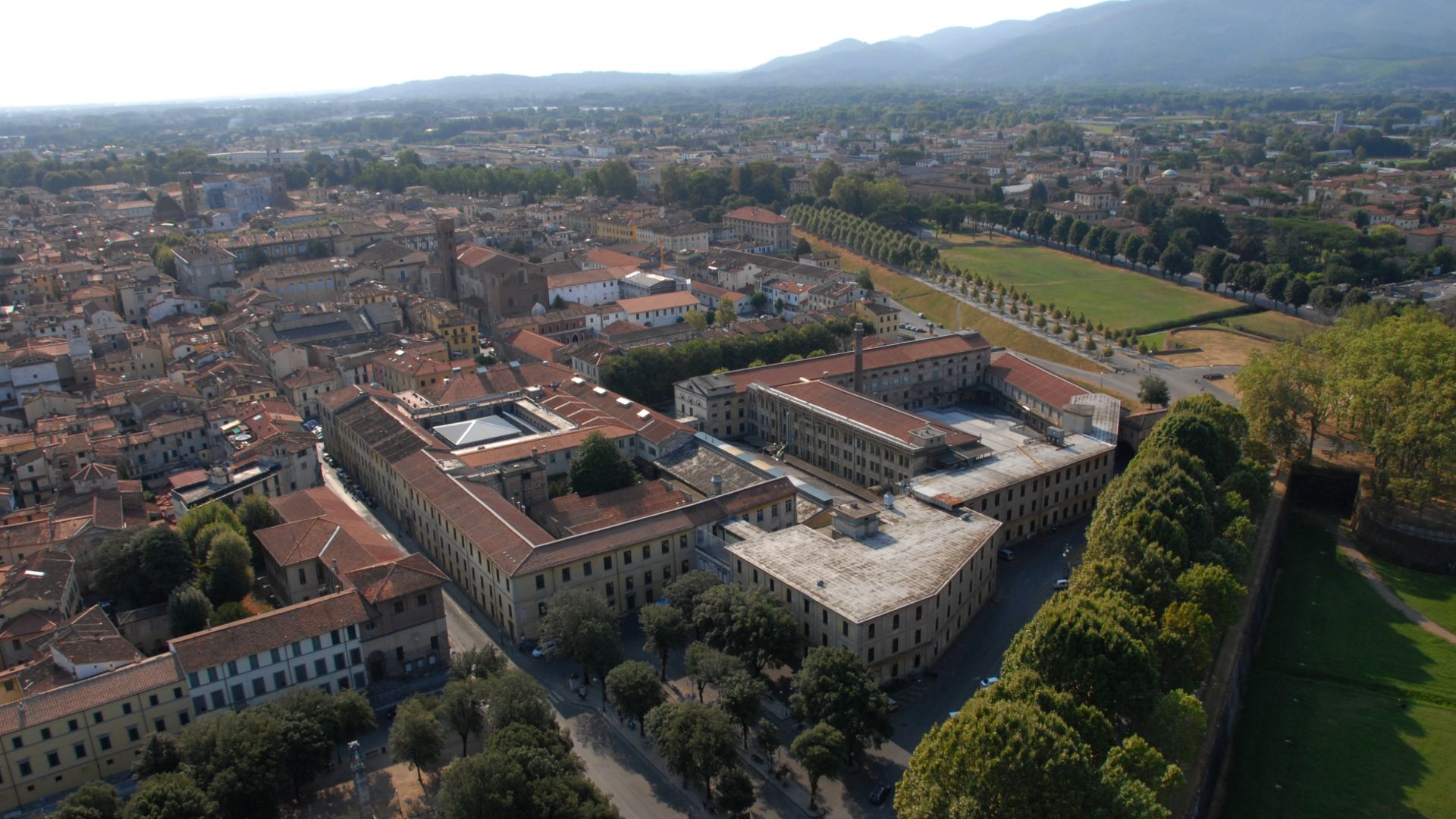 Piattaforma san Frediano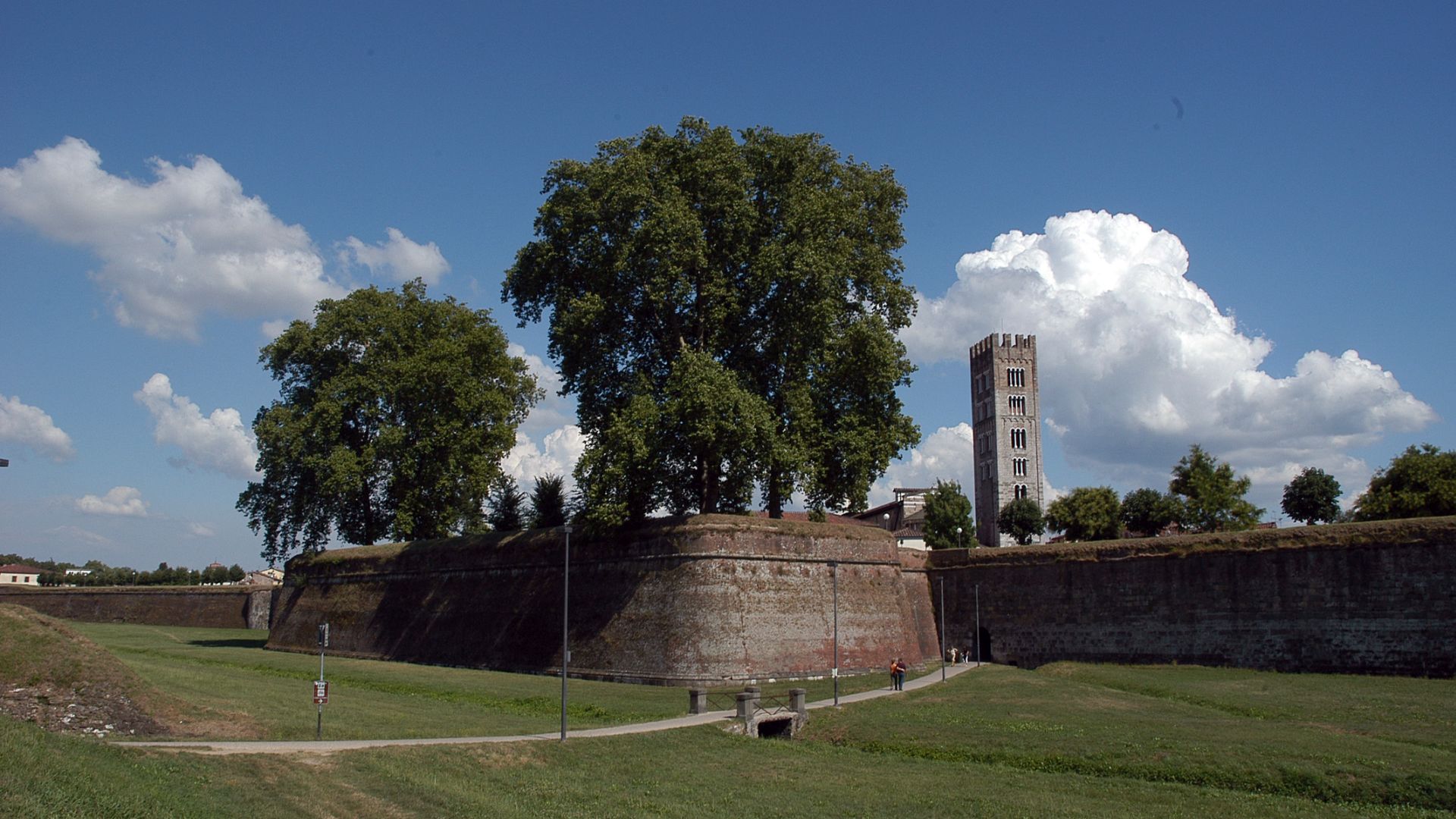 veduta delle torri di Lucca dalla passeggita delle Mura