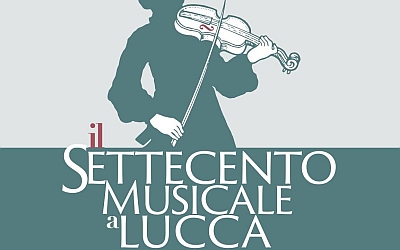 Il Settecento Musicale a Lucca is a project that aims to rediscover the tradition of a complex and articulated music century, which represents an important period in Lucca.
A rich program that includes talented young artists and established Italian and International musicians.
Scheduled on Friday May 20
9.00 pm - Sala Tobino di Palazzo Ducale | Piano and string quartet concert.
Quartet Dulce in corde; Marina Del Fava and Da Won Ghang, violins; Elisa Barsella, viola; Rachele Nucci, cello; Stefano Teani, piano.
Music by L. Boccherini, G. Griglio, A. Caldara.
Presale on oooh.events
Dates
April 1 / July 29, 2022
Place
Sala Tobino di Palazzo Ducale - Lucca