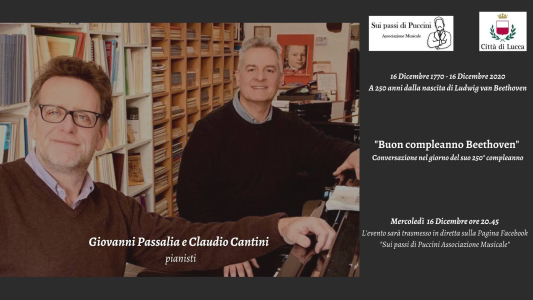 The music association Sui passi di Puccini organizes an online event on Wednesday, December 16 at 8.45 pm on FB /  Sui passi di Puccini entitled Buon compleanno Beethoven (Happy Birthday Beethoven) to commemorate the 250th birthday of the great composer.
A conversation to celebrate the great genius of immense culture who profoundly changed the way of writing music. The meeting will be conducted by the pianists Maestro Giovanni Passalia and Maestro Claudio Cantini.
Intervention by the Mayor of Lucca, Alessandro Tambellini.