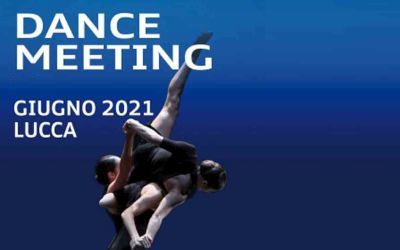 Dance Meeting is a series of events regarding the world of dance and that involves over 1000 dancers, professionals and simple amateurs from all over the world. Possibility to participate in Competitions, Reviews, Master Classes, shows, internships, photographic exhibitions and meetings. Dance Meeting is organized by AED in collaboration with the City of Lucca, the Giglio theater, and the Boccherini Conservatory.
Program for Wednesday 2 and Thursday 3 June
9.00 pm - San Francesco church| Concert / "Romeo & Giulietta" with music by Prokofiev. Music and dancing performance. Organized by the Istituto Superiore Musicale Boccherini and the AED European Dance Association. Conductor M ° GianPaolo Mazzoli.
Collection of tickets on the spot from one hour before the start of the show or at the box office of the Teatro del Giglio on the following days / times: Tuesday 1 June / 10:30 am - 1:30 pm; Wednesday 2 June / 3:00 pm - 6:00 pm; Thursday 3 June / 3:00 pm - 6:00 pm.
Place
San Francesco church. Piazza San Francesco - Lucca