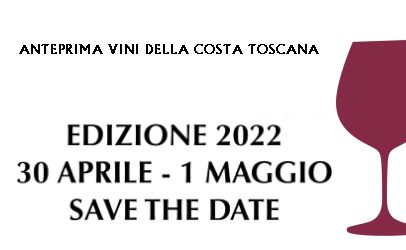 From the Apuan Alps to the Maremma region, the 21st edition of Anteprima Vini della Costa Toscana presents the best wines of the Tuscan coast, with over 80 wine producers and 400 labels from the provinces of Massa Carrara, Lucca, Pisa, Livorno and Grosseto.
A journey through taste, flavors, stories, debates, food, show-cooking, workshops, tasting benches, samples "en primeur", gastronomic specialties of the area, International guests, exhibitions, special events, inspired by the high quality wines of the Tuscan Coast.
Enjoy a tasty and scented weekend in Lucca with the winemakers of the Tuscan coast in this leading event of the wine sector, organized by the Grandi Cru della Costa Toscana association.
Presale on Vivaticket
Dates
April 30 / May 1, 2022
Start / End Time
11:00 am / 7:00 pm
Place
Real Collegio - Lucca
Ticket
€ 30,00. Reduced tickets available.