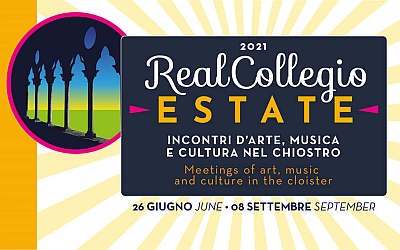 The smallest of the three cloisters of the former Real Collegio in Gothic style, preserved almost unchanged since the 13th century, is the location of the Real Collegio Estate festival from 26 June to 8 September, presenting events with art, entertainment, music, several associations and festivals.
In the program included there are concerts organized by the Animando association titled Appuntamenti d'Estate.
Scheduled on Friday 13 August
9.00 pm - S. Caterina Cloister. Real Collegio Lucca | Adagio Mozart. Aeonium Trio. Music by L. V. Beethoven e W. A. Mozart.
Dates
June 26 / September 8, 2021
Place
S. Caterina cloister, Real Collegio. Via della Cavallerizza - Lucca