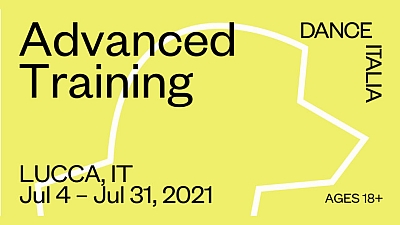 10th edition of Dance Italia - International Contemporary Dance Workshop, an international advanced training contemporary dance workshop, under the Artistic Direction of Stefanie Nelson, brings every year to the city of Lucca more than 50 dancers, teachers, choreographers and artists of the national and international scene.
Program
from Monday 12 to Friday 16 July
1:30 pm / 4:30 pm - City Wall / Walking tour (in the area of the Baluardi between Porta San Donato / Porta s.Maria / Porta Elisa) | DIG - Choreographic Mentorship Program. Dance workshop.
Friday 16 July
6:00 pm - Underground walls (Sortita San Paolino) | Outcome / Final exhibition with free admission.
Start / End Time
1:30 pm / 8:00 pm
Place
Historical center - Lucca