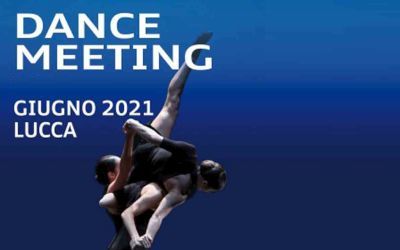 Dance Meeting is a series of events concerning the world of dance that involves over 1000 dancers, professionals and simple amateurs from all over the world. Possibility to participate in Competitions, Reviews, Master Classes, shows, internships, photographic exhibitions and meetings.
The old town center of Lucca, the show locations, but also the squares and historic shops are the stage of the event spreading in a peaceful invasion over the city.
Dance Meeting is organized by AED in collaboration with the City of Lucca, the Giglio theater, and the Boccherini Conservatory.
Program on
Saturday 19 June
6:00 pm | Historic Center of Lucca (Piazza Suffragio, Piazza San Michele, Loggia Palazzo Pretorio, Piazza del Giglio, Piazza San Frediano, Piazza Cittadella, Piazza San Martino) - "Incursioni danza" in collaboration with the musicians of the Istituto Superiore Boccherini.
9:00 pm | Giglio Theater. Lifetime Achievement Award " Lucca Premia la danza" to the International Etoile Sylvie Guillem preceded by an interview conducted by Samuel Wuersten and the screening of scenes from the artist's career.
Place
Historical center - Lucca