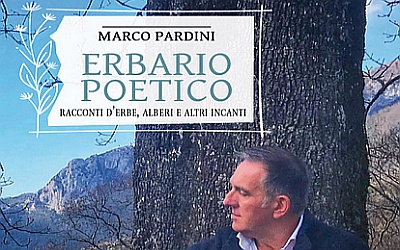 On Wednesday 18 August at 9:00 pm (with admission from 8:45 pm) at the Underground of Baluardo San Regolo at the Botanical Garden presentation of the second herbal novel by Marco Pardini published by Maria Pacini Fazzi Editore entitled "Erbario Poetico. Racconti d'erbe, alberi e altri incanti".
The book is the result of a discovery and knowledge path regarding plants and their traditional use. A journey by the author since he was a child growing between pastures, terraced gardens, woods, streams and cliffs of the Apuan Alps, his birthplace.
The author tirelessly walks an ancient path with the amazement of a child, the energy and curiosity of an adolescent, and the wisdom of an adult. His mountains are populated with plants and inhabited by a wise people who have been able to read and pass on nature.
Guests of the event are the author Marco Pardini and Gemma Urbani.
Reservations are required starting from Tuesday 3 August, by calling +39 0583 950596 (10:45 am / 7:00 pm), or by e-mail by writing to biglietteria@ortobotanicodilucca.it.
Place
Underground Baluardo San Regolo. Orto Botanico di Lucca. Via del Giardino Botanico, 14 - Lucca
Ticket
€ 3,00. Free tickets and concessions available