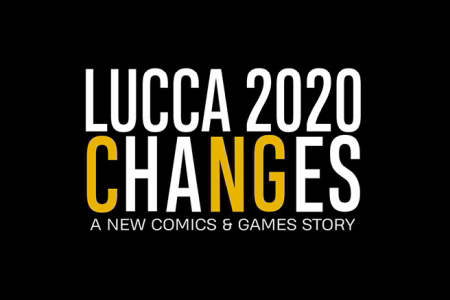 Lucca Comics & Games reveals every year the work of creatives and artists, comics, writing, animation, digital art, gaming and video games, in particular with exhibitions.
From 29 October to 1 November
Casa Rodari: a journey into Fantasy
Gianni Rodari is the figure who inspired Lucca Changes.
An exhibition entitled "Rodari 100", in the location of the former Ex-Cavallerizza, wants to celebrate one of the greatest intellectuals of the twentieth century with the exhibition of 100 unpublished illustrations collected by Einaudi in the book "Cento Gianni Rodari.
Training activities and meetings with the authors are available in webinars and streaming.
Rodarica, on the other hand, is the project created together with Book on a Tree that will take shape in 2021 together with the schools of Lucca, with teachers and children who want to try their hand at a KIT-DELLA FANTASIA. Activities to do together, to write and draw, erase and start over, with courage and determination.
From 29 October to 1 November
The Dream On exhibition will be inaugurated at Palazzo Ducale on Saturday 29 October, dedicated to dreamers who believe in the power of imagination, in the power of dreams, and in the importance of sharing. To those who have participated in the great collective project of Lucca Changes.
The rooms of Palazzo Ducale are dedicated to the 12 artists who were the first to create the poster of this edition. From Roberto Recchioni, who has taken on the role of narrator, to the eleven creatives called to interpret the idea of ​​a new Lucca Comics & Games edition, which must necessarily embrace changes and be transformed in an evolution process. An exhibition on the ten +1 Italian authors.
The exhibition is organized in collaboration with the Banca del Monte di Lucca Foundation which this year supports the brand new Changes Prize, intended for the "best new cartoonist".
Both exhibitions can be visited online only. Information on the website www.luccacomicsandgames.it.
Dates
October 29 / November 1, 2020