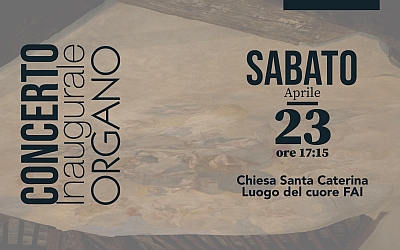 On Saturday 23 April for the opening concert of the recently restored historic organ of the Santa Caterina church in Lucca.
One of the most significant examples of a typically Lucca baroque building, built in 1575 and transformed in 1738 by Francesco Pini, a disciple of Filippo Juvarra. Known as the church of the cigar makers due to the presence of the workers of the nearby Tobacco Factory, where the famous cigars were made by hand.
5.15 pm - Concert by the musician Giulia Biagetti.
Reservation is required at lucca@delegazionefai.fondoambiente.it
Place
Santa Caterina church. Via del Crocifisso - Lucca