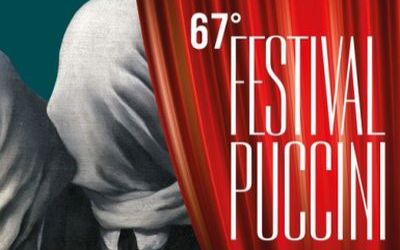 Tanti Baci is the title chosen for the 67th edition of the Puccini Festival in Torre del Lago. The theme and fil rouge of the entire festival combining many events on the billboard. Kisses in all different aspects  explored through new compositions in one of the most expected events in the rich cultural life of Tuscany.
The most important opera festival in Italy and the only in the world dedicated to the composer Giacomo Puccini takes place every summer, in the months of July and August, in the places that inspired the maestro to write his immortal melodies, in a large open-air theater, on the shore of Lake Massaiuccoli, surrounded by greenery right in front of Maestro Puccini's Museum.
A prestigious event attracting a big audience from all over the world to listen to the greatest opera-stars at the Puccini Festival, under the direction of important conductors, and to admire extraordinary performances curated by the most famous directors of Puccini's masterpieces ranging from Tosca and Turandot to La Bohème.
In the program on Friday 13 August
9.15 pm - Gran Teatro Giacomo Puccini | Tosca. Melodrama in three acts on a libretto by L. Illica and G. Giacosa. Music by Giacomo Puccini.
The melodrama par excellence about love and death with the direction of Stefania Sandrelli, who entrusts the music to the interpretation of Maestro Alberto Veronesi once again at the helm of the musicians of the Puccini Festival Orchestra. Staging of the scenes by Andrea Tocchio. The role of Floria Tosca is played by Hiromi Omura, Mario Cavaradossi and Baron Scarpia are played by Vincenzo Costanzo and Franco Vassallo.
The program also includes events for enthusiasts with symphonic music concerts, special events, promenades and exhibitions in various locations of the city of Viareggio.
 
Dates
July 23 / August 22, 2021
Start / End Time
9:15 pm / 11:00 pm
Place
Gran Teatro Puccini. Torre del Lago Puccini, Viareggio - Lucca
Ticket
€ 19,50 / € 169,00 - con consumazione