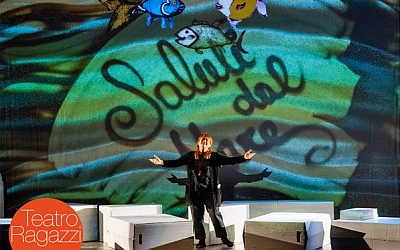 Teatro Ragazzi is a theater festival for children and families organised at the Tenuta dello Scompiglio. A rich program of theater performances, creative, naturalistic workshops and itinerant thematic tours.
Program on Sunday 7 November
3:30 pm and 5:00 pm - Performing and Exhibition Space. Tenuta dello Scompiglio | Le avventure di Pesce Gaetano by Giallo Mare Minimal Teatro. A story about a fish told by a granny to her 12.000 children and grandchildren, every night in the deep sea.
Contacts and reservations: tel. +39 0583 971125 - biglietteria@delloscompiglio.org.
Dates
October 24 / December 5, 2021
Start / End Time
3:30 pm - 5:00 pm
Place
Tenuta dello Scompiglio. Via di Vorno, 67 – loc. Vorno, Capannori (LU)