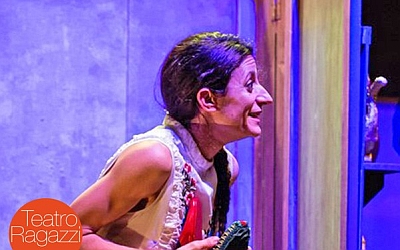 Teatro Ragazzi is a theater festival for children and their families organised at the Tenuta dello Scompiglio. A rich program with theater performances, as well as creative, naturalistic workshops and itinerant thematic tours.
An opportunity for children to socialize again and play outside, and for everyone to rediscover the nature of the Estate, where majestic trees, nymphaeums and wooded areas alternate with vineyards and agricultural areas.
Program on Sunday 24 October
3:30 pm and 5:00 pm - Performing and Exhibition Space. Tenuta dello Scompiglio | Ecila, Alice al rovescio by the Teatro Toscana foundation inspired by Lewis Carrol's "Alice in Wonderland".
Contacts and reservations: tel. +39 0583 971125 - biglietteria@delloscompiglio.org.
Dates
October 24 / December 5, 2021
Start / End Time
3:30 pm - 5:00 pm
Place
Tenuta dello Scompiglio. Via di Vorno, 67 – loc. Vorno, Capannori (LU)