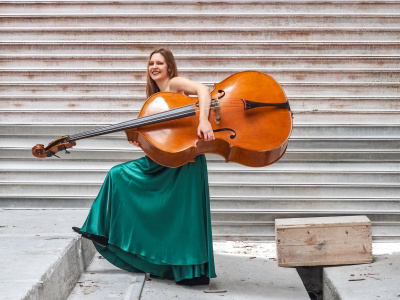 2nd appointment for the "digital season" of the Teatro del Giglio with a totally new streaming edition. Talk and music to reveal and tell about the various aspects of being a musician, proposing ideas and suggestions to the audience.
A combination between educational TV series and live recitals, retracing ten titles of the Puccini repertoire, from Le Villi to Turandot. A series of appointments of 45 minutes each, every two weeks.
In the program today, Saturday 19 December
6:30 pm - Online streaming on FB / Teatro del Giglio, YT / Valentina Ciardelli - Zappawoman | XXI Ars Nova – How I met Puccini. Edgar: gli insuccessi fortificano (Edgar: Failures fortify).
Valentina Ciardelli, double bass player and composer; Gabriella Dall'Olio, harpist.
Dates
December 5, 2020 / April 24, 2021
Start / End Time
6:30 pm / 7:15 pm