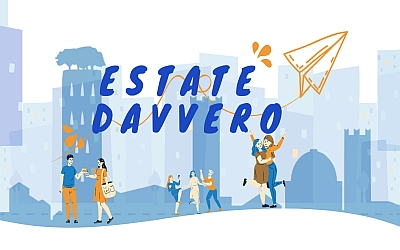 Estate Davvero: a warm welcome to summer with this event that brings us all together, in an atmosphere combining awareness of restrictions, fun and entertainment. The name of the event chosen by the Luccasenza Barriere association stands for "Summer for real" and animates the Real Collegio cloister on Sunday 20 June at 9:30 pm.
An occasion to spend a pleasant night together with many artists. The testimonial of Luccasenza Barriere Ivan Cottini, former model and famous dancer suffering from a severe form of multiple sclerosis, will talk about his life and perform for the first time after a 15 months break.
To complete the program also some music with Andrea Biagioni, singer and songwriter from Lucca, as wells as semifinalist of X Factor Italia in 2016, busy in his long summer tour, but also food and cocktails to enjoy finally summer again, for real.
Information on FB / estatedavvero.
Place
Real Collegio. Piazza del Collegio, 13 - Lucca