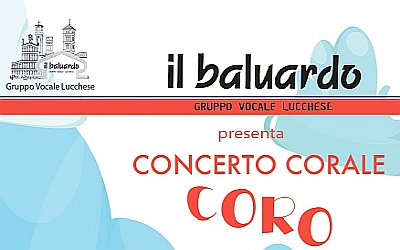 New concert series of the Il Baluardo choir. Appointment for Sunday 20 June at 6:00 pm in Piazzetta Mansi in Lucca, next to the Santa Maria Nera Church .
The concert is part of the Music Festival organized by the European Union and sponsored by the Italian Ministry of Culture.
Music by De Marzi, Majero, Bullock, Schonberg, Sting, Modugno, Cohen, Morricone, Piovani, Lennon and Weston. Lorenzo Corsaro, piano. Elio Antichi, director.
Reservations required at prenotazioni@coroilbaluardo.it. For Information: +39 348 2334867. Poster (.jpg).
Place
Piazzetta Mansi - Lucca (next to the Santa Maria Nera church)