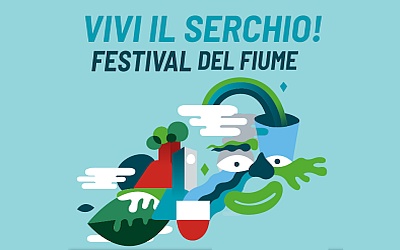 "Tutto è connesso. Diversità tra natura, persone e culture" (Everything is connected. Diversity between nature, people and cultures). This is the title chosen for the 3rd edition of the River Festival " Vivi il Serchio! Festival del Fiume".
Many environmental activities are held at the Riva degli Albogatti educational farm and in the area of the river park, with meetings, exhibitions, workshops, music, tastings and entertainment, inspiring the idea of a future vision in the sign of innovation through the image of the river as a metaphor for life experiences of change and transformation, exploring the great landscape heritage that the Serchio river offers.
Program
Sunday 6 June
in the morning - Non seminare i rifiuti, semina un fiore - Do not sow waste, plant a flower - collective cleaning of the park by the Plastic Free association
in the afternoon - Nature un'arte - Nature as art - creative workshop with Carlo Delli, photographer and writer.
The complete program of the event is available on FB / Festival del Fiume. Program (.pdf).
Place
Urban educational farm Riva degli Albogatti, Via del Callarone, 350. Parco Fluviale - Lucca