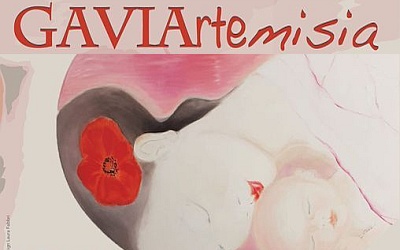 Two exhibitions and a theatre performance in the Santa Caterina cloister of the Real Collegio di Lucca on Sunday 5 December.
3:00 pm / 8:00 pm - Tra sogno e realtà / Between dream and reality: photographic exhibition by the Italian Multiple Sclerosis Association. GAVIArtemisia: anthological exhibition and presentation of the autobiographical book by the painter GAVIA.
4:00 pm / 5:15 pm - Artemisia. Theater monologue by Daniela Bertini. Text by Annick Emdin and Stefano Benedetti. Music performance by the young Arion Daci on the cello. Art Director Stefano Benedetti.
For reservations please write an email to associazioneilgabbiano1969@gmail.com or call +39 347 0341330.
Start / End Time
3:00 pm / 8:00 pm
Place
S. Caterina cloister, Real Collegio. Via della Cavallerizza - Lucca