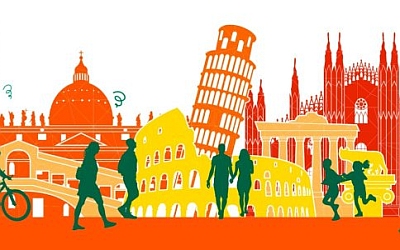 In October, a weekend together with the FAI National Trust for Italy to discover and fall in love with the beauty of Italy. The FAI Autumn Days in the most beautiful places in Italy to allow everyone visits in extraordinary places in our country are organised on 16 and17 October.
In Lucca it is possible to discover some authentic treasures of the area accessible specifically for this occasion.
Program on Saturday 16 and Sunday 17 October
10:00 am / 1:00 pm - 2:00 pm / 5:00 pm - S. Anna Cemetery. Loc. S. Anna - Lucca
Guided tours in the monumental cemetery of Lucca. Visit to the funeral monuments of inestimable artistic value, to the Paglicci Orsetti chapel by Lorenzo Nottolini and to the Benemerentibus chapel where the composer Alfredo Catalani is buried.
10:00 am / 1:00 pm - 2:00 pm / 5:00 pm - Camellietum Compitese. Loc. S. Andrea di Compito - Capannori
Guided tour of the camelieto with the possibility to see the flowering of the Sasanqua autumn camellia. In addition a tea tasting and souvenir gift for subscribers of the Fai trust.
2.30 pm - 5.30 pm - Little Theater of Vetriano. Loc. Carraia - Pescaglia
Guided tour to admire the little theater as it was at the end of the nineteenth century with a stage of just 30 square meters, a parterre of only 60 seats and a beautiful painted curtain. After a careful restoration, it has come back to life to host prestigious performances such as opera reductions in collaboration with the Teatro alla Scala Academy.
Reservation required on the Fai website .
Dates
October 16 / 17, 2021
Start / End Time
10:00 am / 6:00 pm
Place
Lucca and surroundings