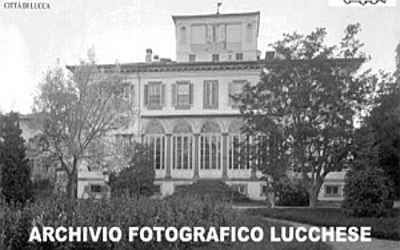 Archivissima, the national festival dedicated to archives, is held in Lucca. The Fazzi Photographic Archive of Lucca (AFL) is the central protagonist of this event with photographic archives from all over Italy available online. Related to the theme of the 2021 edition, Generations, the AFL took a substantial nucleus of photos from the Giampiero Brancoli collection that he made during his stay in Russia, as a photographer in force in the Italian Army in Russia.
Next to the images, the voices. The AFL has created a podcast in which Giampiero's grandson, Filippo, a professional journalist and photographer, and the archivist Francesca Concioni, tell of the consistency, contents and suggestions of the fund. Podcast also available on www.archivissima.it.
Scheduled today, Friday 4th June
7:30 pm / 8:30 pm - Noble Room of Villa Bottini | La notte degli archivi (The night of the archives). On the occasion of the event, Marco and Filippo Brancoli, son and grandson of Giampiero, read passages taken from their grandfather's diary: a story that returns, through the eyes of a very young soldier, the fatigue and strangeness of war.
To enrich the reading, a projection of the photos that Giampiero Brancoli took in Russia will be made. Event coordinated by Chiara Ruberti, co-director of Photolux, and introduced by the archivist Concioni.
Reservations required by writing to info@photoluxfestival.it.
Start / End Time
7:30 pm / 8:30 pm
Place
Villa Bottini. Via Elisa, 9 - Lucca