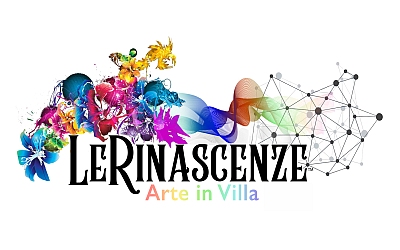 4th edition of Le Rinascenze - Arte in Villa. Art festival of Lucca, in the prestigious Villa Reale in Marlia.
Art festival with non-stop performances, exhibitions and shows programmed on two days animating the entire park. Dedicated areas for exhibitions and workshops, improvisations and unexpected surprises on different routes. Visitors are guided for a discovery of this wonderful world, involving them in the artistic atmosphere.
A cultural experience as well, where it is possible to analyze the changes and impulses of contemporary art and of the past accessible for every generation. Creative acts by various artists with performances, exhibitions and non-stop shows will be held in the huge park of the marvellous Villa Reale.
Interaction with the protagonists of the event to learn, deepen and rediscover your manual skills in workshops, laboratories and contests located in the most enchanting corners of the villa's park. An enjoyable event where the inspiration and talents of the staff and artists involve visitors from head to toe.
For information please write an email to performer@lerinascenze.it. Reservations on the websites www.lerinascenze.it and villarealedimarlia.it.
Start / End Time
10:00 am / 6:00 pm
Place
Villa Reale in Marlia. Via della Fraga, 1 - loc. Marlia, Capannori (LU)
Ticket
€ 7,00 / € 9,00 (ticket for the park) + free admission